Doctors & Staff
Meet the experienced and friendly doctors and staff who make Vision Source @ Jordan Landing a leading provider of vision care products and services.
W. Craig Poulter, O.D.
Dr. Poulter was born in Heber City, Utah and lived in Midway for a year until his parents moved to Salt Lake City. He graduated from Skyline High School in 1998, after which he attended one year at Ricks College, served for two years as a Spanish-speaking LDS missionary in the California Arcadia Mission, then returned to attend three more years at Brigham Young University-Idaho, graduating with a Bachelor of Science degree in 2004.
He attended the Southern California College of Optometry in Fullerton from 2004-2008 where he had the opportunity to serve for three years on the Student Association Board; first as a Director for the Department of Community Health, then as President of the Student Association, and finally as Immediate Past-President. In addition to the Eye Care Center of SCCO, Dr. Poulter has also been trained at the Center for the Partially Sighted in Los Angeles, the Optometric Center of Los Angeles, the Salt Lake City VA Medical Center, Hoopes Vision, and the Eye Foundation of Utah. He earned his Doctor of Optometry degree in May of 2008, and was selected to deliver an Inspirational Message at the beginning of the graduation ceremony.
Dr. Poulter joined Vision Source @ Jordan Landing shortly after he graduated and spent eight of his first nine years in practice on the Board of the Utah Optometric Association, serving as President from 2015-2016, as well as in a number of other VP and Trustee capacities; and received the "Young OD of the Year" Award in 2011.  He is also a member of the American Optometric Association.  Locally, he enjoys serving with the Friends for Sight organization, and was recognized for his involvement in 2017 by the Office of the Lieutenant Governor and the Utah Commission on Service and Volunteerism.  He enjoys spending time with his wife and children, riding his Harley, and working on projects in his home and yard.
Taylor W. Blanco, O.D.
Dr. Blanco was born and raised in Northern Arizona. He attended Southern Utah University in Cedar City, Utah where he earned his Bachelor of Science degree in Biology and a minor in Chemistry graduating Summa Cum Laude. During his studies he was involved with Rural Health Scholars where he participated clinical and cultural experiences at the Indian Health Service Hospital in Shiprock, NM. He also worked with the Lions Club to help donate glasses for a non-profit organization, Eyes for Zimbabwe.  He then attended Pacific University College of Optometry where he received his Doctorate of Optometry in 2016 and was awarded the Excellence in Low Vision award for his clinical training. While in school he was a member of Beta Sigma Kappa, a honors society. During school he traveled with Amigos Eye Care, a non-profit organization of students, doctors and community members affiliated with Pacific University that provided quality vision care at no cost to underserved people of Tanzania.
Dr. Blanco completed his internships at Pacific University College of Optometry, Indian Health Services in Fort Hall, ID, The Eye Institute of Utah, and Hoopes Vision. His internships have provided experience and expertise in primary care, contact lens, ocular disease, surgical co-management of cataract and LASIK patients, neuro-optometry and low vision. In addition to seeing patients in West Jordan, he is also available at our Park City location.
Dr. Blanco is a member of the American Optometric Association and the Utah Optometric Association. He and his wife Michelle have three children.  As a family, they enjoy, camping, hiking, fishing, and all that the beautiful outdoors of Utah have to offer.
---
Corie – Office Manager and Billing Specialist
Corie worked in the eye care profession for three years prior to  joining Vision Source in October 2012.  In addition to her skills as an optician, she is also responsible for billing and coordinating benefits with insurance carriers; and has been trained to do so through Paraoptometric Coding certification.  She handles all billing and insurance coordination for the office, and does so effectively as possible.  Prior to beginning her career in the optical field, she earned as a bachelor's degree in Anthropology and Art, and is also a talented face-painter and Henna artist.
---
Bobbi – Dispensary Manager
Bobbi has worked in the industry for over 30 years, joining our office in October 2013. She is certified by the American Board of Opticianry and brings a wealth of knowledge to our team. Eye care and eye-wear are always on her mind, especially since she and her husband also own an optometric practice.
---
Carrie- Paraoptometric 
Carrie joined Vision Source in 2017. She has worked in customer service for more than 15 years and enjoys working with patients throughout their visits as a paraoptometric. She has Bachelor of Science degree in Marriage and Family Studies from Brigham Young University—Idaho. Outside of Vision Source, she is a bit of a bookworm and loves spending time with her husband and daughter.
---
Asma- Paraoptometric
Asma joined the optical industry in 2017 with a passion to help people get the best out of their eye-wear experience. She has been with our team since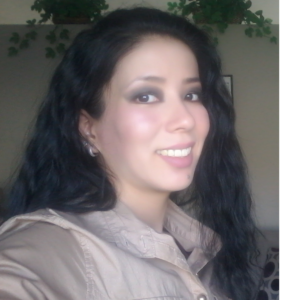 July 2018. She can speak Dari (Persian), English and a little bit of German. She loves reading books written by her favorite author David Schwartz.
---
Judee- Paraoptometric 
Judee has been working in the optical field for 8 years. Her experience in the optical field includes optician, reception, technician,
and office manager. Most importantly, she loves working with people, no matter what the job description entails. She has owned her own restaurant and floral shop. She has 3 children, two of whom are married, and she is the proud grandma of  three beautiful grandchildren. In her spare time, she loves to hang out with her family and play board games. Her hobbies include: reading, repurposing home decor, crafting, mechanical stuff, eating out, and driving. Last, but not least, she just loves to laugh and enjoys good humor.